Get married at my intimate and beautifully decorated Chapel of Indianapolis. Bring up to 4 guests (fur babies are welcome!) or elope with just the two of you. In the state of Indiana, you are not legally required to have a witness. You can always count on hassle-free parking in front of my home. No fee, no meters.
Things you need to bring: Your marriage license. You can apply at your local clerk's office.. NOTE! If you are from out of state, you will need to apply for your license in Marion County to get married at my chapel. All other residents of Indiana may apply at their local clerk's office. Please be sure to visit their page or call to verify any pertinent information. Marion County Marriage License
The use of the chapel is free of charge, all you pay is $80 for the elopement Monday – Thursday.
For Evenings or Weekend use of Chapel, upgrade to All-inclusive Elopement Package here.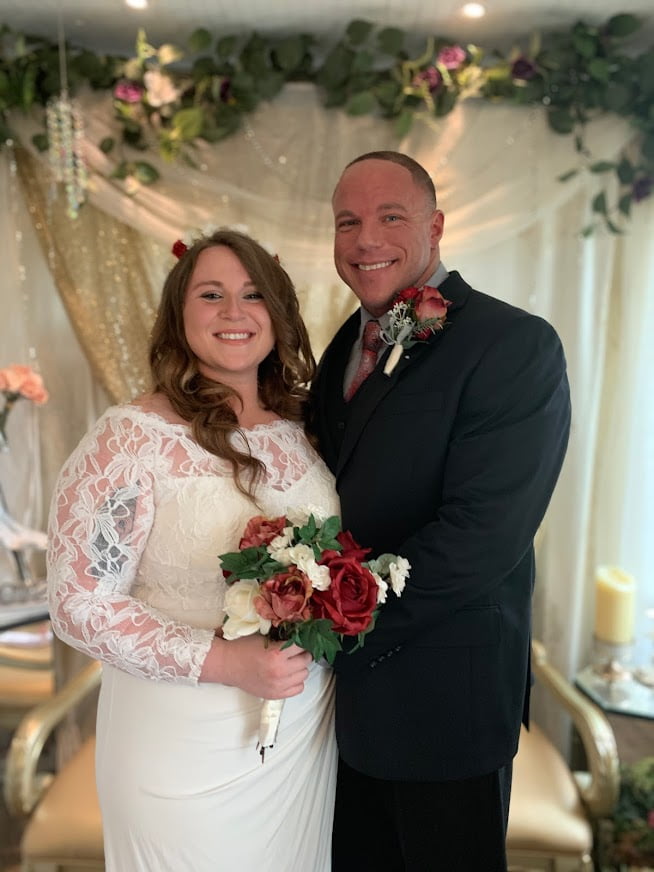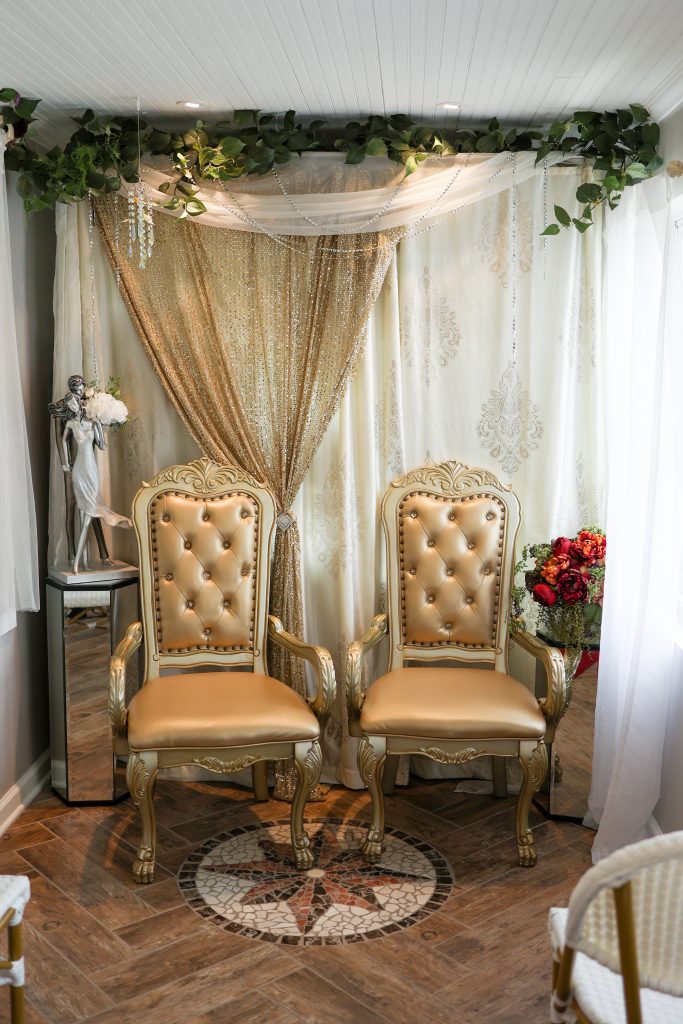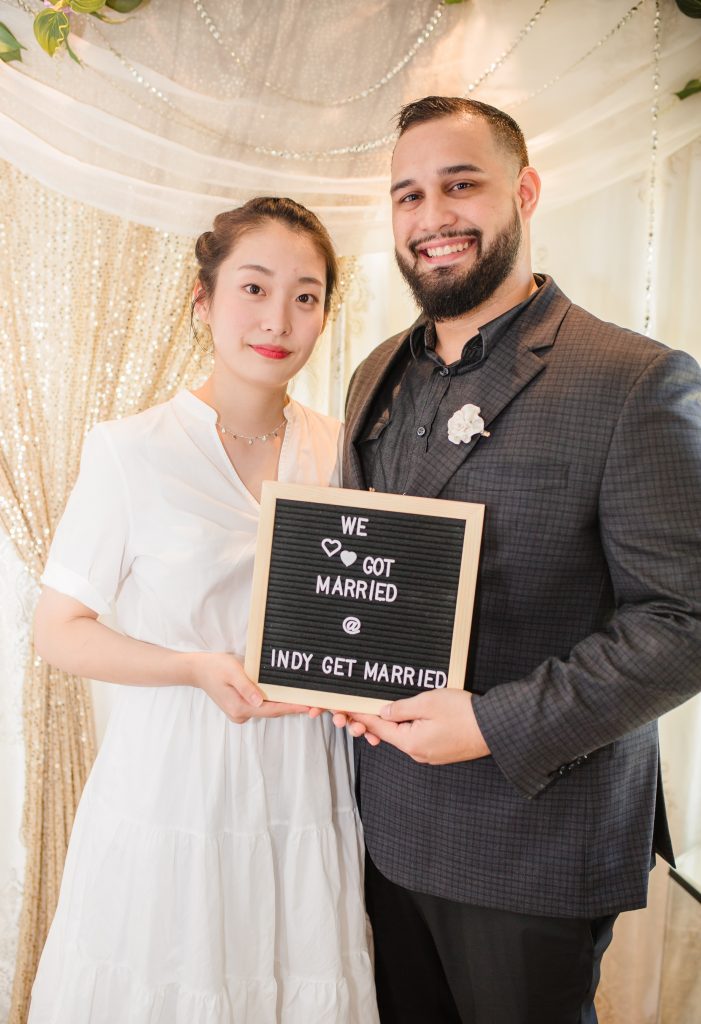 What to expect on the day of your civil wedding ceremony:
When you arrive we start with your paperwork. I fill everything out for you including the keepsake and make sure I answer any questions you may have. THEN the ceremony! I already have everything prepared for your romantic civil ceremony. You have the option to say your own vows during the ceremony, or I have prepared vows for you.
The exchange of rings is optional and not required. Most brides ask what they can wear. Some wear beautiful white wedding dresses, jeans and a t-shirt, or any dress you feel amazing in. I even had a couple dressed in Halloween costumes. "Jason" to be exact. There is no right way and no wrong way to do this. You can count on me to take pictures for you afterward with your camera or phone.
However, please let me know in advance if you would like to add on a professional photographer for $75 for this package only.
The chapel is available strictly by appointment only. However, most times I can accommodate same-day reservations on a first-come-first-served.